Courtyard house
The courtyard house has 2 bedrooms with private bathroom, living room and kitchen. You can rent one room or the whole house.
Each bedroom has 2 single beds that can be easily moved together if desired, and an ensuite bathroom with shower. The room has a small desk and wifi connection. Each room is locked with its own lock. Bed linen & towels are included in the price.
The living room has a TV, sofa bed, armchair and desk.
The kitchen is perfectly equipped, there is everything you need, from dishes to household appliances.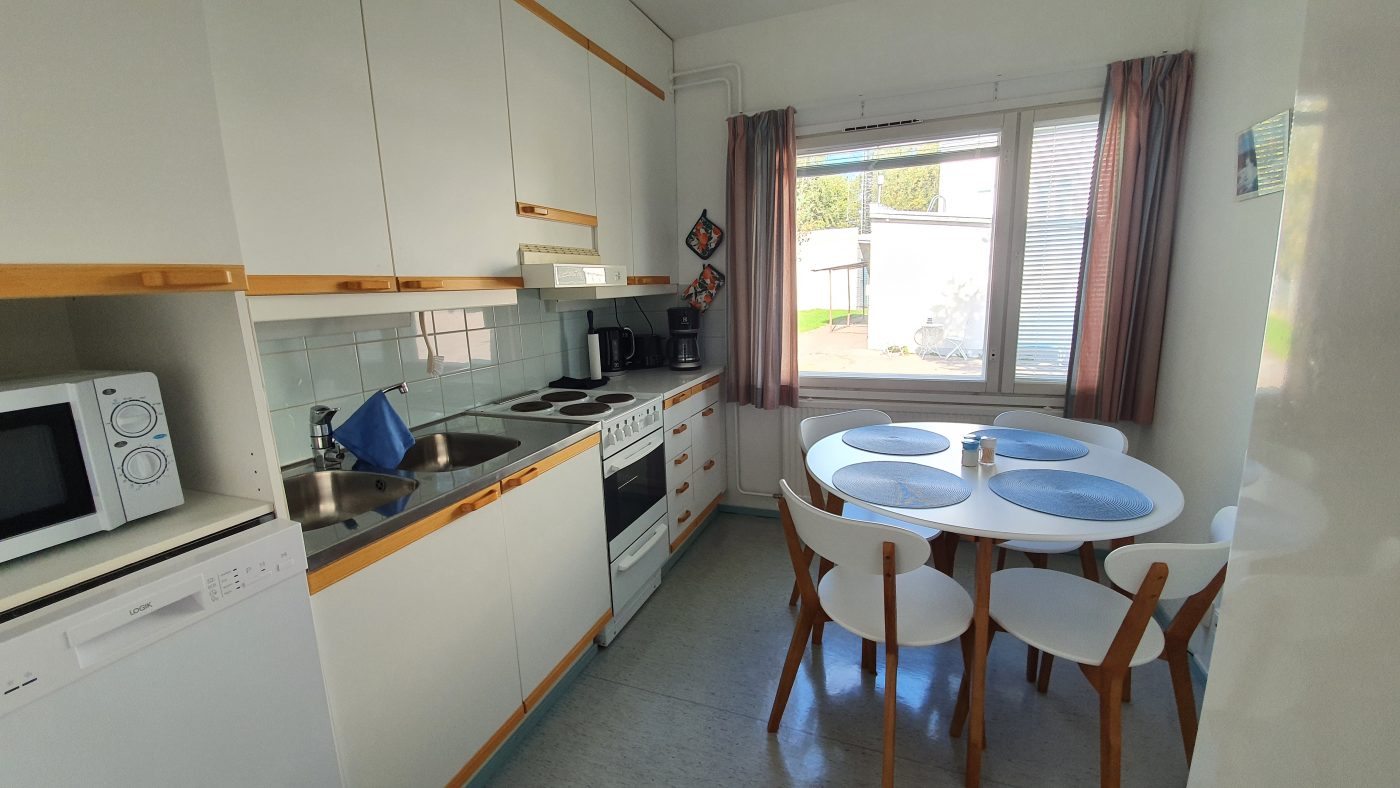 Book now